The Equissage Europe Course in Detail
Equissage Europe is an intensive 5 day course designed to teach you all you need to know to qualify as an Equine Sports and Rehabilitation Massage Therapist. There are pre course books and hand outs which are distributed on booking your course place.


Students are expected to complete between 50-80 hours of directed home study prior to commencement of the course contact time. All graduates have access to post training support, a dedicated Graduate Facebook page, regular CPD opportunities and continued tutor support throughout their career.
Morning session
Classroom based.
Introductions.
What Is Equissage?
The roles of differing equine therapists
Current legislation in the UK
Basic definitions
Equine Skeletal anatomy
Equine muscle Groups and Functions
Benefits of Massage
Contraindications to massage
Safety Precautions
The Massage Strokes
Assessment and Evaluation
Afternoon session practical
Recognising surface anatomy landmarks
Applying the basic strokes to the horse
Evaluation pre-treatment.
Homework
Study 'Important Points' and the benefits of massage
Study muscle groups and functions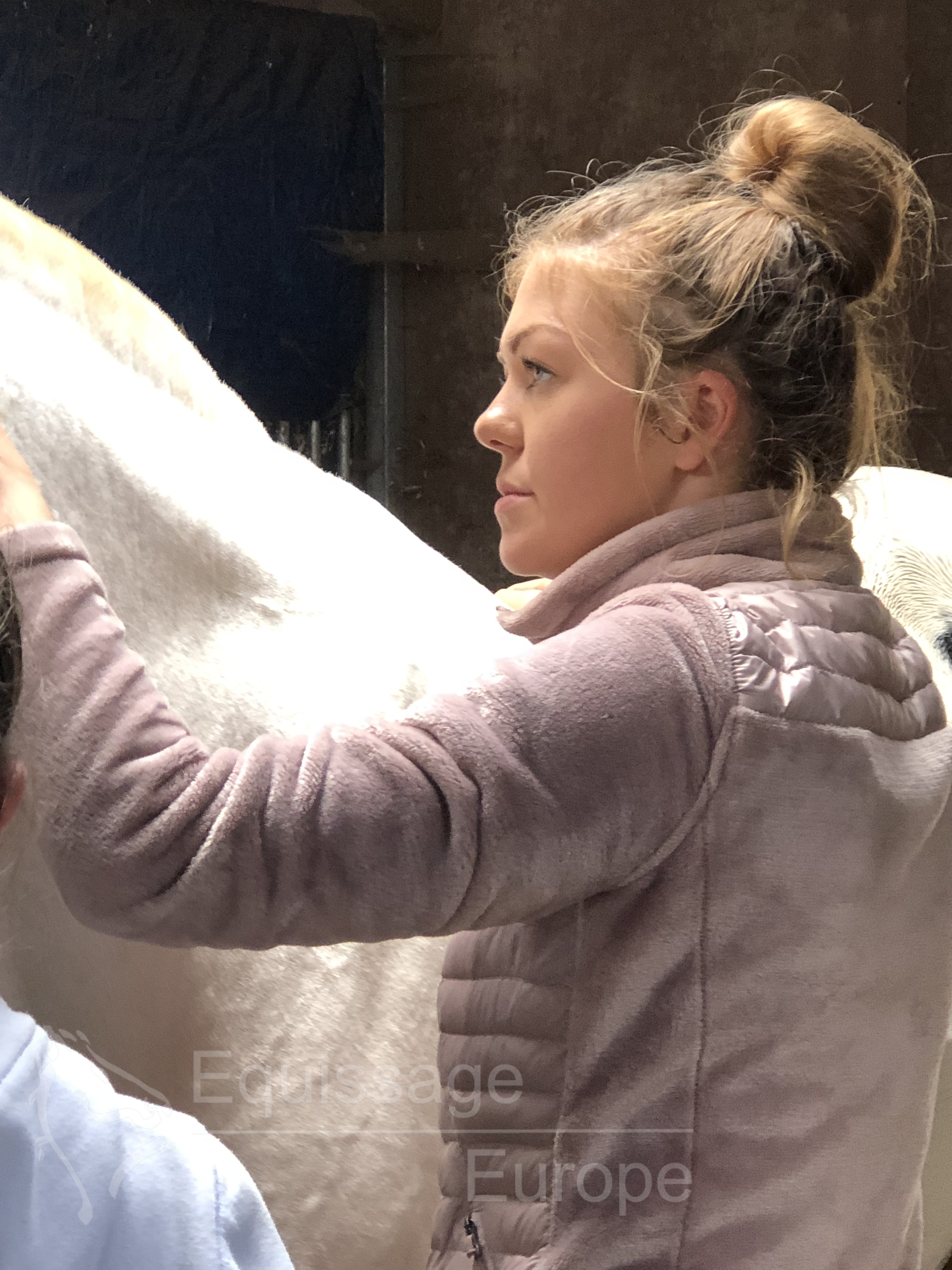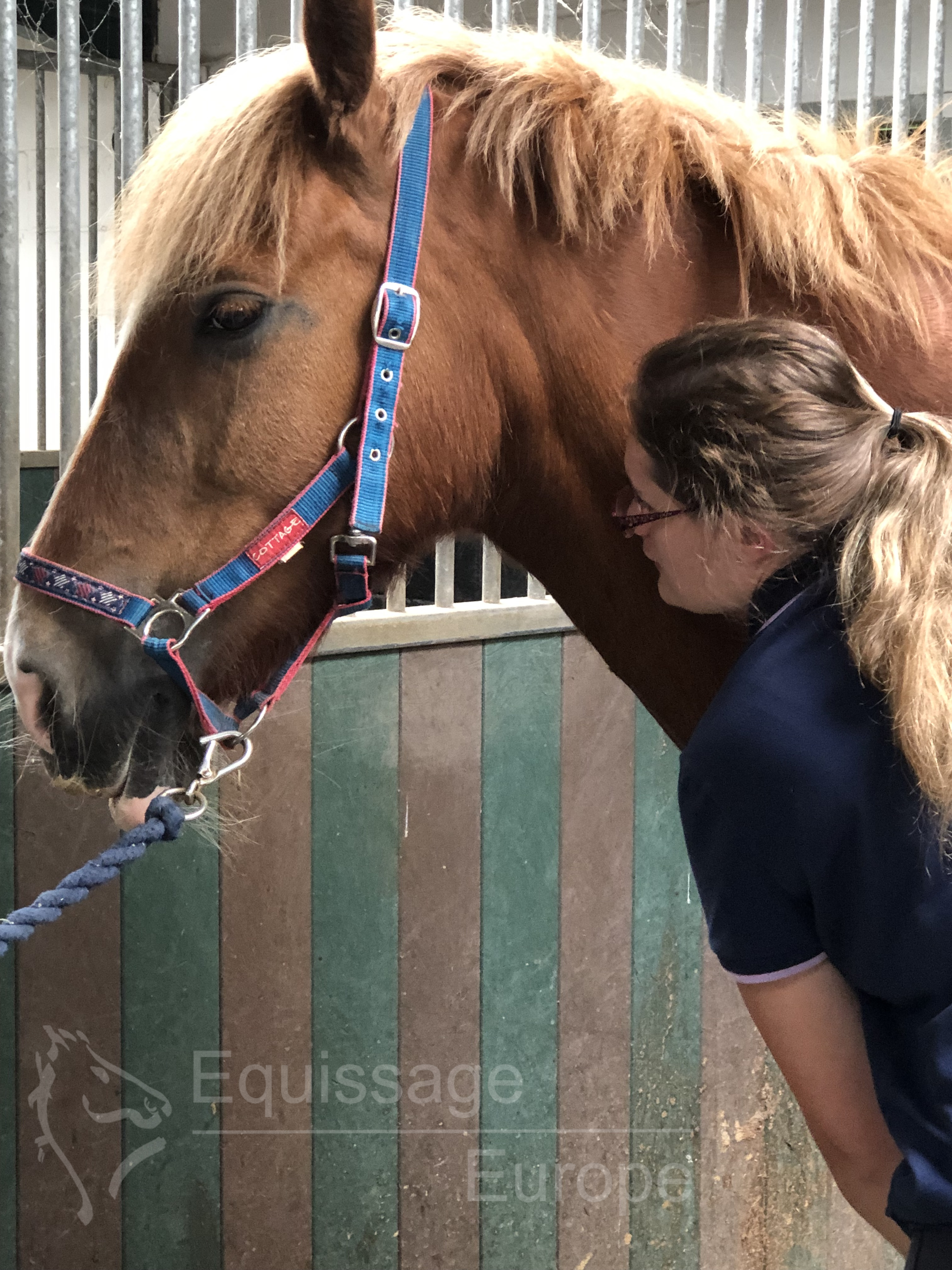 Morning session classroom based.
Review of strokes
Neuromuscular physiology
Muscle anatomy head/ neck/ withers
Initial Massage sequence –head/neck/ withers
Biomechanics of the limbs
Practical session
Afternoon session classroom
Massage sequence to elbow groove
Practical session
Homework
Study Muscle groups and functions
Morning session
Muscle anatomy neck/ shoulders/ foreleg/ back/ abdomen.
Massage Sequence to Point of hip
Practical session
Assessment
Massage sequence Head to Point of hip
Afternoon session
Lameness
Saddle fitting
Homework
Study muscle groups and functions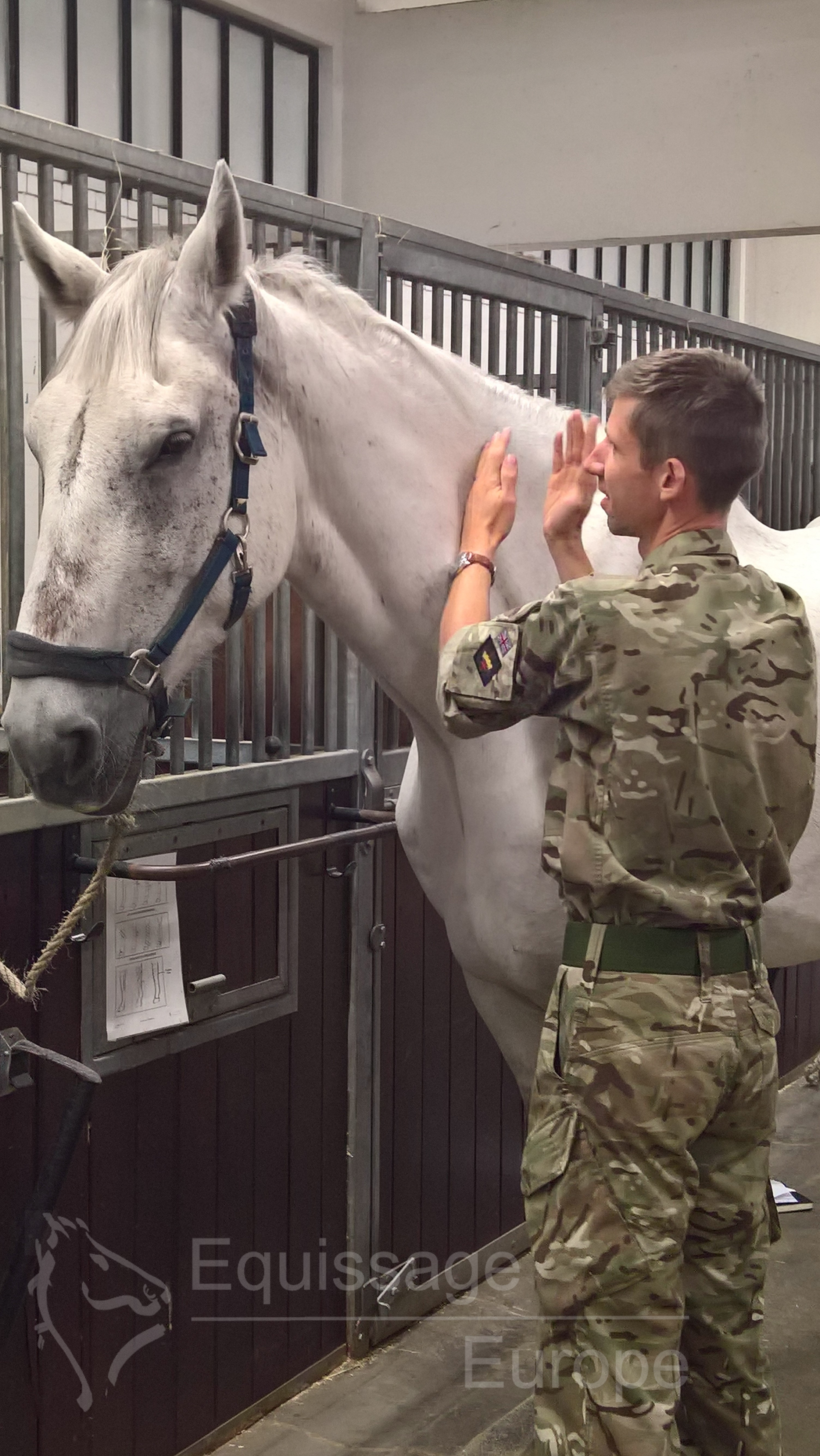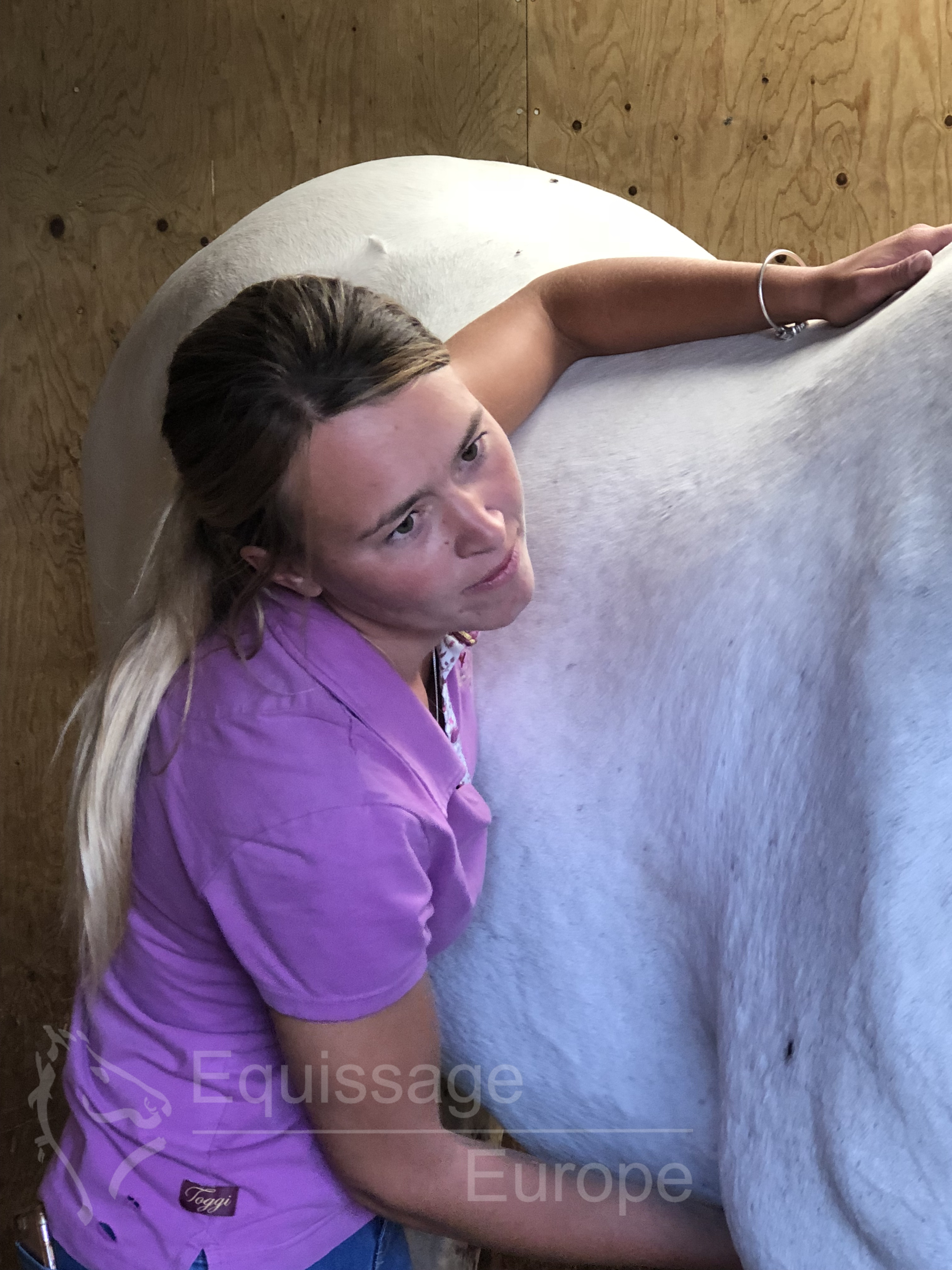 Morning session
Muscle Anatomy hip and hind –quarters
The complete massage sequence
Conformation
Practical session
Labelling muscle groups on the horse
Massage sequence from back to finish
Afternoon session
Practical the complete massage sequence
Stretching exercises
Post treatment advice
Keeping records
Business advice and marketing matters
Homework
Revision of massage sequence
Study all muscle groups for exam
Morning session
Stretching physiology
Any questions?
Revision all points
Legal requirements, HMRC and professional matters
Practical
Complete massage sequence
Afternoon
Written exam
Practical exam
Presentation of Certificates for successful students
Close